27 Helpful Tips For Starting A Gluten-Free Diet
If you're mourning the loss of sandwiches, bagels, and pasta, this is for you.
We hope you love the products we recommend! Just so you know, BuzzFeed may collect a small share of sales from the links on this page.
Start by cleaning out your pantry and fridge. You can't eat gluten if there is no gluten in the house to eat!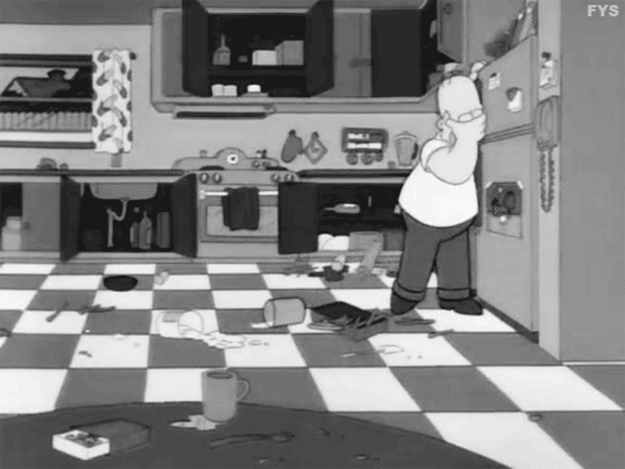 Temptation is easier to fight when it requires a trip to the grocery store to succumb to. Give your gluten-filled foods to a non–gluten sensitive friend, who will be there to support you in this trying time.
Fox
Give yourself time to grieve the loss of your favorite foods you shall never eat again, but remember – these foods are now your enemies.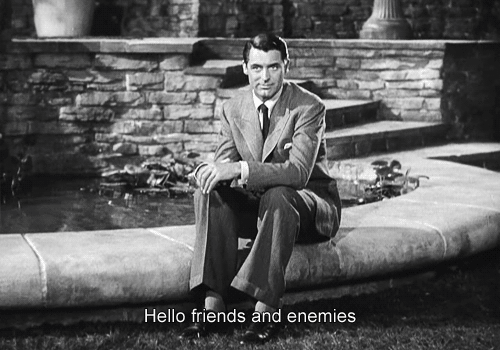 Yes, regular pasta is tasty and easy. So is eating half of your friend's sandwich. But if you are gluten-sensitive or have celiac disease, you knoooow it's gonna make you feel like trash. Remember it's not worth it, and think of these foods as your sworn enemies that you can and will defeat. Next time someone offers you gluten, glare at the food while thinking "pure evil trash," and say no thanks!
MGM
Explore gluten-free substitutes for your former favs – miss breaded chicken? There's GF breadcrumbs and flour for that.
Promising review: "Having tried every GF flour on the market to convert all of my recipes, this is the ONE! Great texture, taste, and end product. It's now my go-to flour." –Chantal Aeschbach
Get them from Amazon: GF flour for $25.86 (4.5 lb bag), and GF breadcrumbs for $7.96.
Learn how to make GF breaded parmesan chicken from My Gluten-Free Kitchen here.
Come to terms with the fact that you will be doing a lot of cooking.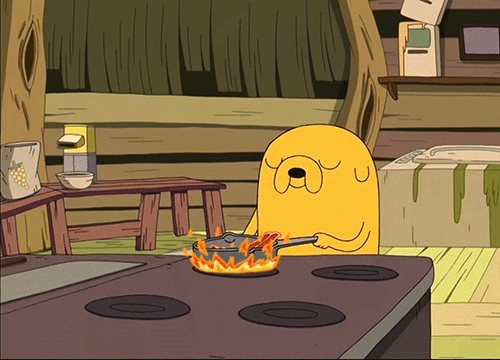 Going gluten-free is all about getting access to all the yum foods you can still enjoy. Unfortunately, depending on where you live in the world, these GF foods may not be readily accessible. So what do you do, day after day when the only GF option at work or school is some sad pile of lettuce? Cook my friends, cook.
Frederator
But before you get too far in your chef adventures, understand what gluten is, and watch out for places where it likes to hide.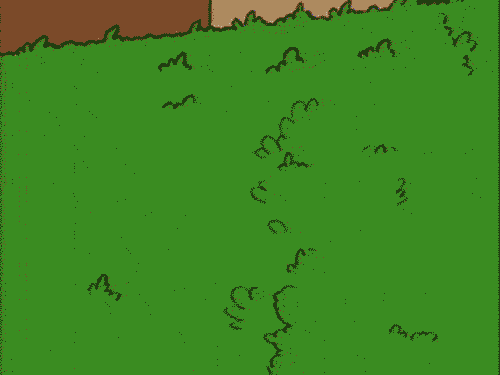 Gluten is an elastic protein found in wheat, barley, and rye. It's basically the glue that holds many of the carbs in our world together. So avoiding foods containing wheat, barely, and rye seems simple enough; but you also should watch out for other foods that may contain gluten (due to binding agents and other hidden evils). Here are some of them: soy sauce, imitation crab, soups/broths, seasoning packets, self-basting poultry, lunch meats, salad dressings, hard candies, and cornflakes and rice krispies.
Find more tips like this from the experts at BuzzFeed here.
Fox
Familiarize yourself with grains and seeds that don't have gluten in them, like quinoa.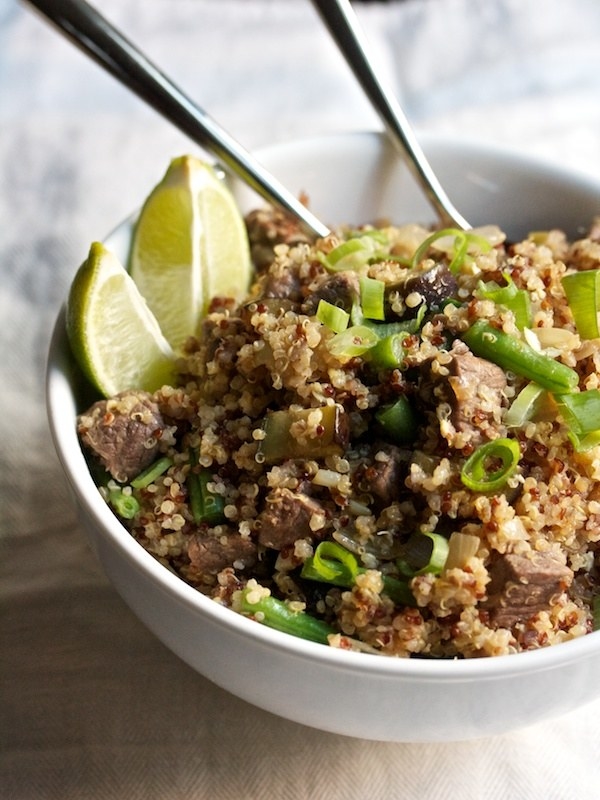 Some other grains include: rice, corn, most oats, amaranth, and buckwheat.
Quinoa is my personal fav because it packs eight grams of protein per cup! Learn more about quinoa from the experts at BuzzFeed here.
Make this quinoa bowl featuring steak, green beans, and eggplants from Big Girls Small Kitchen here.
Make a healthier, GF ~spin~ on pasta with a vegetable spiralizer.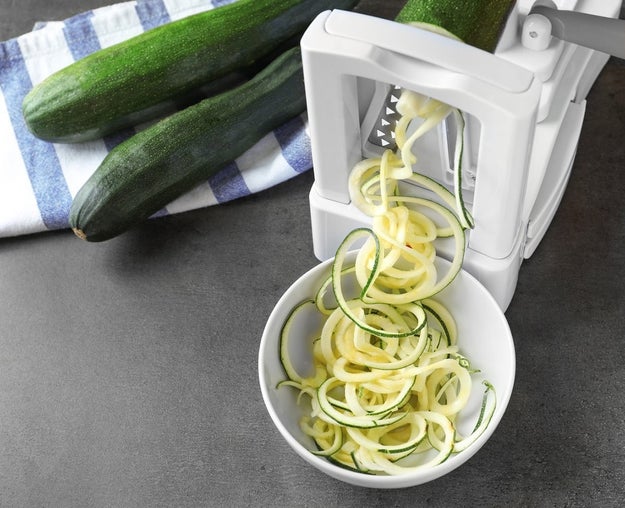 I made zucchini pasta the other night with this kit, and smothered it in my homemade spicy peanut sauce – delish. Kit comes with five blades, three recipe eBooks, and suction cups for the counter. It's dishwasher-safe.
Promising review: "There are a couple of things to be aware of. Soft vegetables, zucchini, etc., work fine in smaller sizes, but small hard vegetables, carrots, etc., maybe 1.25" diameter, don't work very well. So for carrots I buy larger than I normally would. For zucchini, yellow summer squash, etc., small or large both work. Even oversize vegetables and fruit work fine. Vegetables used as spaghetti substitute don't taste exactly like pasta; instead the flavor comes from the sauce and the vegetable, but somehow a zucchini made into spaghetti strands doesn't taste like zucchini, it tastes much better. That might be because it's so thin, it only has to cook for about two minutes max. Add some good sauce and grated parmesan and you've got a dish that's delicious in its own right – it doesn't need to mimic pasta, although with sauce it comes close. The spiralizer is bigger than I expected, approximately 14″×8.5″×6″. The way the blades are changed is ingenious and means you don't actually handle the blades directly. I'm really glad I bought this and HIGHLY recommend it!" –Christopher E
Get it from Amazon for $29.99.
Be sure to eat plenty of healthy fats and oils, so you can feel satisfied without having to eat tons of starch. Salmon and avocado salad will accomplish this.
Learn how to make this spinach salad with salmon, avocado, and olive oil from Gimme Some Oven here.
For a less-starchy, but just as tasty, dessert alternative try chia seed pudding.
Chia seed pudding is delish, easy to make, and chia seeds are super good for you! Get the six-ingredient recipe from A Beautiful Mess here.
Find your people and stick with them. Anyone that is more upset than you are over not being able to eat pasta, or whatever, is not your person.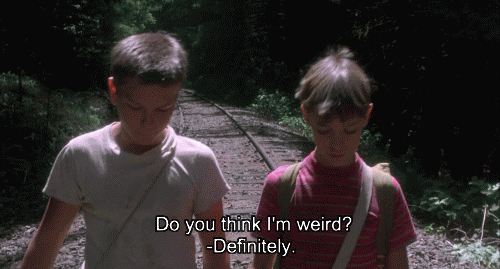 Being weird rules. Gluten sucks.
Columbia Pictures
Introduce a bit more corn into your diet by way of delish corn bread.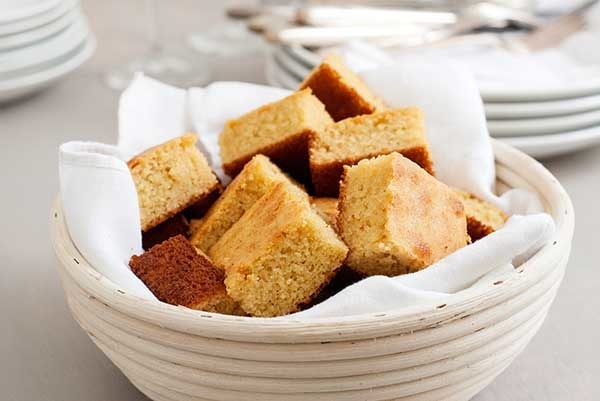 Make some GF corn bread with this recipe from Simply Gluten-Free here. Don't forget the baking dish!
Stick to it. Stick to it. Stick to it! The cravings will pass.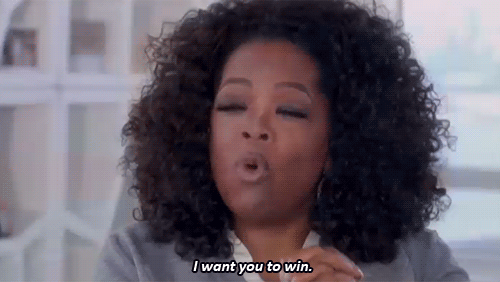 One day, you won't have to work so hard to maintain a GF life, and all this stuff will be like second nature. You'll hardly think about our enemy gluten, and saying no to food won't be painful once you know everything you can say yes to!
ABC
And of course, where would we all be were it not for the existence of flourless (and thereby GF!) chocolate cake? Make yourself one right now.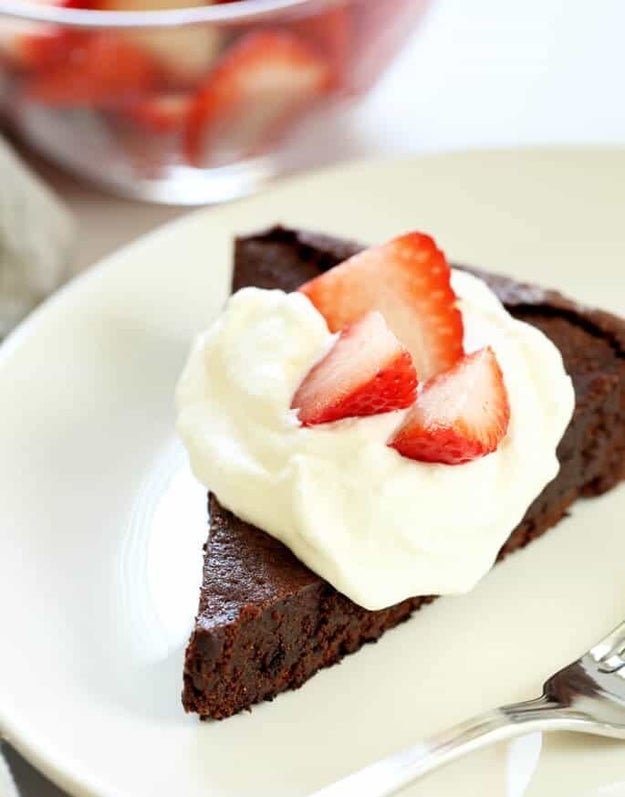 This rich beaut might make you cry tears of joy. Learn how to make it from Gluten Free On A Shoestring here.
You after reading this post.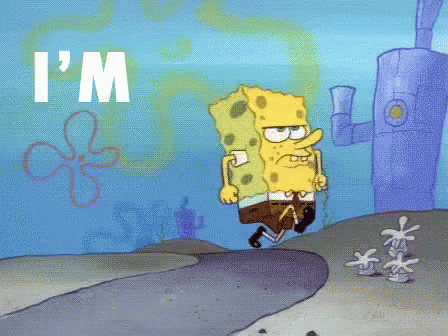 Paramount Television
The reviews in this post have been edited for length and clarity.

Allison Krausman / BuzzFeed
Source: buzzfeed
27 Helpful Tips For Starting A Gluten-Free Diet